Mah Licenses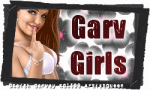 Artistically Inclined Licensing (CLOSED)
PSP Tube Stop (CLOSED)
Gorguss Art (CLOSED)
Indie Zine (CLOSED)
Dreamscape Imaging (CLOSED)
My Tubed Art (CLOSED)
Rebel Dezigns (CLOSED)
Scraps and the City (CLOSED)
CILM (CLOSED)
Scraps n' Crap (CLOSED)
PSP Asylum (CLOSED)
MPT (CLOSED)
PTE (CLOSED)

Special Permissions

Sunday, October 7, 2018
Attention Taggers!
From now until November 1st, René Kunert is having a sale on Scrap Kits and Animations!
Spend $5 or more and get 25% off of your total order.
The coupon is applied automatically at checkout.
However, should it be absent, the code is "Octo18"
While there, be sure to grab this fabulous kit
"Alice"
now available:
Also pick up some cool animations now available at CDO
Package #365
:
Happy Tagging! :D