Mah Licenses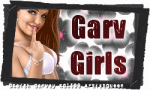 Artistically Inclined Licensing (CLOSED)
PSP Tube Stop (CLOSED)
Gorguss Art (CLOSED)
Indie Zine (CLOSED)
Dreamscape Imaging (CLOSED)
My Tubed Art (CLOSED)
Rebel Dezigns (CLOSED)
Scraps and the City (CLOSED)
CILM (CLOSED)
Scraps n' Crap (CLOSED)
PSP Asylum (CLOSED)
MPT (CLOSED)
PTE (CLOSED)

Special Permissions

Friday, November 24, 2017
Just in time for Christmas!
While there, be sure to pick up one of her many awesome
animations
to spruce up your tags:
And remember, any and all purchases go toward making her first book a reality! Let's help support one of the pioneers in the tagging community and make her dream come true! :D
Happy Tagging!