Mah Licenses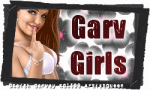 Artistically Inclined Licensing (CLOSED)
PSP Tube Stop (CLOSED)
Gorguss Art (CLOSED)
Indie Zine (CLOSED)
Dreamscape Imaging (CLOSED)
My Tubed Art (CLOSED)
Rebel Dezigns (CLOSED)
Scraps and the City (CLOSED)
CILM (CLOSED)
Scraps n' Crap (CLOSED)
PSP Asylum (CLOSED)
MPT (CLOSED)
PTE (CLOSED)

Special Permissions

Monday, September 14, 2015
with three gorgeous (and loaded layered) tubes to play with!
From Halloween to Christmas, Steampunk and everything in between. Grab these beauties today! :D
Also pick up the beautiful kit
"Vintage Wine"
by
Crazy Carita
, which is available for a limited time! All her kits will be gone by the end of the year, so stock up now! :D
Happy Tagging!