News
You can now find my animations for sale at either this blog or at the Barbara Jensen store.

I also sell premade blog layouts, so feel free to browse.
Thank you so very much for stopping by!


Welcome and TOU
I am a little bit of everything it seems, from making tags for wonderful designers, to creating my own animations and blog sets you can use to spruce up your site.

All animations/blog sets I create will be from either personal, permission granted from artist/designer, or CU items. They are not for sale or reproduction when purchased.

Please use appropriate credits as noted within TOU.

If you'd like anything in particular, please do not hesitate to let me know via email.


How To...

Mah Licenses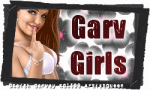 Artistically Inclined Licensing (CLOSED)
PSP Tube Stop (CLOSED)
Gorguss Art (CLOSED)
Indie Zine (CLOSED)
Dreamscape Imaging (CLOSED)
My Tubed Art (CLOSED)
Rebel Dezigns (CLOSED)
Scraps and the City (CLOSED)
CILM (CLOSED)
Scraps n' Crap (CLOSED)
PSP Asylum (CLOSED)
MPT (CLOSED)
PTE (CLOSED)

Sunday, August 10, 2014
Categories

Blog Archive

Archives