News
You can now find my animations for sale at either this blog or at the Barbara Jensen store.

I also sell premade blog layouts, so feel free to browse.
Thank you so very much for stopping by!


Welcome and TOU
I am a little bit of everything it seems, from making tags for wonderful designers, to creating my own animations and blog sets you can use to spruce up your site.

All animations/blog sets I create will be from either personal, permission granted from artist/designer, or CU items. They are not for sale or reproduction when purchased.

Please use appropriate credits as noted within TOU.

If you'd like anything in particular, please do not hesitate to let me know via email.


How To...

Mah Licenses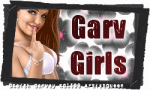 Artistically Inclined Licensing (CLOSED)
PSP Tube Stop (CLOSED)
Gorguss Art (CLOSED)
Indie Zine (CLOSED)
Dreamscape Imaging (CLOSED)
My Tubed Art (CLOSED)
Rebel Dezigns (CLOSED)
Scraps and the City (CLOSED)
CILM (CLOSED)
Scraps n' Crap (CLOSED)
PSP Asylum (CLOSED)
MPT (CLOSED)
PTE (CLOSED)

Friday, May 29, 2020
Want to brighten up your tags with a little animation?
Then grab one or two (or three) and have fun creating!
-psd layered frames (suitable for Photoshop users)
-mng layered frames (suitable for Paintshop Pro users)
-instructions with links to websites that teach you how to use animation in your tags
-Terms of Use
How to Purchase:
1. Go to links below. Click and select pack of choice.
2. Link is provided for payment via Paypal.
3. Type in exact total payment for your order in menu provided.
3. Send in proof of payment/invoice to my email: kiyasama@gmail.com
4. Give at least 48 hours for link to files to download.
⟶⟶⟶⟶⟶⟶
How do I use your animations?
By purchasing an animation pack, you must have working knowledge of either Paint Shop
Pro or Photoshop.
Do you have any tutorials?
Yes, and you can find them at either the top of my blog (menu), or by clicking any of the links provided within the animation packages 'INSTRUCTION' document.
Do you do refunds?
There are no refunds for animation packages purchased. If you do however, find any fault with the file (being unable to open it - although checking your program settings helps), please let me know and I'll try to get it fixed and redelivered to you.
Do you sell animations anywhere else?
Yes. You can find more animations at the Barbara Jensen store.
How do I purchase multiple packs?
Since I do not have a 'cart' option yet, you have to make note of all the animation packs you wish to purchase when sending your email to me.
Once you click on the payment link, simply put in the

total amount
for all the packs you chose.
If you have any questions, please direct them to:
Categories

Blog Archive

Archives