Mah Licenses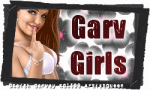 Artistically Inclined Licensing (CLOSED)
PSP Tube Stop (CLOSED)
Gorguss Art (CLOSED)
Indie Zine (CLOSED)
Dreamscape Imaging (CLOSED)
My Tubed Art (CLOSED)
Rebel Dezigns (CLOSED)
Scraps and the City (CLOSED)
CILM (CLOSED)
Scraps n' Crap (CLOSED)
PSP Asylum (CLOSED)
MPT (CLOSED)
PTE (CLOSED)

Special Permissions

Tag featuring the gorgeous multi-layered tube
"Sapphire"
by Rebel Dezigns - an exclusive you can only
get when you become a member of her
Patreon
account for as little as $1 a month!
(that's literally paying ONLY $1 to get all these beauties! You cannot beat that deal, folks!)
You can get this tube and so many other exclusives when you sign up today!
http://www.patreon.com/ReneKunert
Fantastic kit used is called
"Waiting"
by Rebel Dezigns now available at her store:
Awesome animations available at Rebel Dezigns can be found below:
Pack #35
Happy Tagging! :D